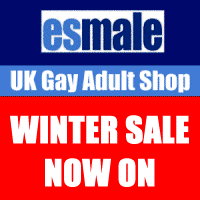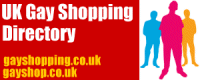 Falcon Studios - Compilation DVDs

Cops On Duty (2 DVD set) 4 hours - 15 scenes

Summary:
Cops On Duty is a full four hours of cop sucking and cop fucking featuring the men of Falcon. Whether they're apprehending, holding or interrogating, these law enforcement officers keep their nightsticks handy and their beats under strict surveillance. Hot cop Sam Crockett makes biker Kyle Brandon go through a lot more than merely walking a straight line and a pat-down. Watch these studs get downright filthy with each other. Carl Davenport is one horny cop out on patrol looking for someone's hole to sink his nightstick into. Wishes do come true as Christian Murphy appears, ready and eager to comply. Draped over the hood of the cruiser, the two men feed on each other and each other's fantasies, caught up in this nasty dragnet which finally climaxes with Carl impaled on Christian's rod and getting it up the ass. Ranger Justin Dragon makes sure that young city-slickers Hans Ebson and Christian Taylor know all the skills to keep themselves warm and satisfied in the great outdoors. The two young studs show Justin exactly how eager they are to learn new skills. Logan Reed, Robert Balint, Roland Dane and Antonio Vega are four deputies on the trail of a culprit on the loose. Searching for clues can get you hot and bothered, and this posse soon discovers how to find some release - in each other's crotches and asses until one by one they cum with great relief. Enlisted to help spring his fellow jail mates from the clink, Alec Martinez distracts officers Thom Barron and Gus Grant from their duties. The two guards fall victim to his physical charms, stuffing their thick cocks down his throat and up his ass. Alec manages to keep them busy - hungrily fellating Gus's dick and letting Thom fuck his ass - while convicts Addison Scott and Caesar sneak out. Thom and Gus are so absorbed in Alec's expert service and the exhilaration of all that fucking and sucking that by the time they shoot their loads, Addison and Caesar are long gone. Ten more hot cop scenes keep Cops On Duty full to capacity with hot and horny uniforms, titillating tongue lashings and deep ass fucking which makes this two disc set one for your 'top cop' shelf! (1981-2007, 240 min)

Cast: Al Parker, Alec Martinez, Antonio Vega, Brendan Davies, Bryce London, Cameron Fox, Carl Davenport, Chris Steele, Chris Williams, Christian Murphy, Christian Taylor, Clint Cooper, Cort Jensen, Danny Mann, Danny Somers, Others

Locker Jocks (2 DVD set) 4 hours - 13 scenes

Summary:
Locker Jocks: Falcon Four Hours features four hours of locker-room action featuring the men of Falcon. Demanding coaches, team sports and all the hardcore plays these sportsmen have to offer! (1985-2004, approx. 240 min)

Cast: Cast: Dean Johnson, Ken Ryker, Matt Skyler, Scott Davis, Scott Ryder, Aaron Wilde, Bull Matthews, Colby Taylor, Damien, Matt Bradshaw, Mike Branson, Chad Donovan, Nino Bacci, Tom Chase, Joshua Sterling, Rappolo, Scott Hardman, Alec Powers, Kevin Miles, Marco Antonio, Sky Thompson, Steve Maverick, Chris Berrara, Jason Kingsley, Marc Duras, Raphael Perez, Scott Avery, Zak Taylor, David Logan, Jason Spear, Michael White, Rod Barry, Tad Brady, Dale Summer, Joel Drake, Pete Ross, Mac Reynolds, Trent Stone, Tyler Marks, Tony Idol

The Lumber Yard (2 DVD set) 4 hours - 13 scenes

Settle back and watch the men of Falcon get down and dirty in the great outdoors in The Lumber Yard - working their wood amongst fields of trees and vast stretches of lumber. Tent poles, big trees and thick saplings all taut tense and ready for release. Another lazy day in the tropical heat and eager studs Clint Williamson, Dylan Reece, Josh Stone and Spike take their mind of the temperature by getting lost in lust. The four men rim, suck, finger and fuck until each one has sprayed his load all over the others. Joe Foster, Josh Weston, and Brad Benton chain themselves to redwoods in an attempt to foil loggers Clay Maverick, Justin Dragon, and Jack Ryan. Clay calls in heavies to check on breaking the locks. The locks are tight but the confined demonstrators are at the mercy of the rugged lusty loggers who waste no time taking advantage of the situation. The encounter evolves into a sizzling scene of sucking, fucking, rimming and stroking which ends in showers of white-hot satisfaction. Jeff Converse is out running the trails when he passes Joe Savage. When he finishes his run he is sitting on his front porch when Joe runs by. Jeff invites him to take a break. After exchanging pleasantries, they decide to exchange blow jobs. Joe makes it clear to Jeff that he wants to fuck him good, and Jeff is more than compliant. While Cole and Steven think they're sharing an intimate moment, Jordan and Aden are in the background watching and beating their meat. No time to hold anything back as the two campers traverse each other's bodies with their tongues, mouths, hands and cocks. Logan Steele is out hunting when he finds two delicious pieces of game in the woods - young Blu Kennedy and Jamie Donovan. It's daddy meets boy times two as the gruff tattooed daddy fucks Blu and Jamie's nubile young bodies. The Lumber Yard is thirteen fabulously filthy scenes, spread over two discs and the action is hot, hard and relentless! Don't miss it! (1985-2007, approx. 240 min)

Cast: Aden Jaric, Aiden Shaw, Alec Campbell, Blu Kennedy, Brad Benton, Casey Jordan, Chase Hunter, Clay Maverick, Clint Williamson, Cole Ryan, Daemon Kelly, Dean Monroe, Dylan Reece, Ed Wiley, Jack Ryan, Jamie Donovan, Jeff Austin, Jeff Converse, Joe Foster, Joe Savage, Joey Morgan, Jon King, Jordan Jaric, Josh Stone, Josh Weston, Justin Dragon, Leigh Erickson, Leo Bramm, Logan Steele, Manuel Torres, Paul Johnson, Rob Lynn, Robert Harris, Ross Stuart, Scott Hardman, Scott Hogan, Spike, Steve Ponce, Steve Wright, Tom Chase, Tom Rucker, Trey Rexx


Muscle Madness (2 DVD set) 4 hours - 13 scenes

If you like 'em ripped and cut you'll be bowled over by Muscle Madness, This astonishing two dvd collection features some of the best bodybuilder scenes ever put together. Indulge your appetite for beef with the meatiest men from Falcon with 13 great scenes from Cross Country Part 1, Workin' Stiff, The Farmer's Son, Hungarian Graffiti, Beefcake, Branded, Manhandlers, Hot Wired, from Shadows In The Night, The Backroom, The Renegade, Man Made, and This End Up. (1992-2007, 240 min) Click here for scene breakdown


Cast: Alec Powers, Andras Molnar, Arpad Miklos, Bill Marlowe, Brad Stone, Carlos Morales, Cody Foster, Dean Johnson, Erik Rhodes, Ethan Kage, George Vidanov, Isidore Nadas, J.T. Sloan, Jason Adonis, Jeff Palmer, Jeremy Penn, Joe Sport, Josh Powell, Ken Ryker, Kevin Williams, Kris Lord, Marc Williams, Matthew Rush, Mike Branson, Ray Butler, Robert Balint, Tom Chase, Tony Manchester, Trent Reed


Seaside Sex (2 DVD set) 4 hours - 17 scenes

Seaside Sex: Falcon Four Hours features four hours of men touching, tasting, licking, sucking, fucking and cumming - all within earshot of pounding waves and the salty mist of the sea! (1983-2005, approx. 240 min)

Cast: Anthony Lafont, Bill Adams, Brad Patton, Brendan Austin, Carlos Morales, Chase Hunter, ClintEly, Daemon Kelly, David Coleman, Dean Phoenix, Dick Fisk, Eric Evans, Eric Leneau, Erik Rhodes, Fernando Montana, Franco Corsini, Hal Drake, Jason Andrews, Johnny Brosnan, Josh Kane, Kip Harting, Lane Fuller, Matt Hollis, Matt Spencer, Matthew Anders, Matthew Rush, Sky Dawson, Spike, Stephen Owens, Steve Hogan, Taylor Ray, Tom Chase, Trent Atkins, Tyler Gunn


Workin' Stiffs (2 DVD set) 4 hours - 13 scenes

Thirty seven of the hottest Falcon men are hard at work and looking to take the edge off in Workin' Stiffs. These blue and white collar studs blur the line between work and play as office inter-relation workshops, auto-shop orgies and team-building get these guys on the job. Barry trains new hire Cody Foster in the Basic Plumbers policy. Cody, a compact brick house, has one of the juiciest, roundest butts in the business and it gets quite the workout when Sean returns to join the 69ing duo. Ken Adams has arrived at work, a little tight in the trousers. When Wolff, the day's first customer arrives, Ken is ready for action. He insists Wolff try on something slick and tight. Wolff does, and his animated cock pops out immediately. Ken assists. The session of sucking, fucking and dildo play which follows gives new meaning to customer service. Danny Cocker finds the tanning bed makes his cock hard and unwieldy and salon attendant Johnny Rahm is eager to help Danny remedy that situation with a sizzling session of sucking and fucking. A Greased Up Jake Andrews and Scott Randsome work their muscled bodies together like well-oiled machines in a scorching scene whilst Seth kneels before Michel taking his prick deep down his throat. He eagerly feasts on the uncut cock, chewing on the knob and fleshy foreskin. Then he drops his pants and straddles Michel's thick rod, riding him until they both shoot all over. Fashion editor Randy Mixer goes to great lengths to determine whether Max Grand or Mike Chavez is the better underwear model - sampling every inch of their assets any way he can. Fourteen hot, horny and ass plugging scenes integrate this superb dvd from Falcon - a total of four hours sees these Workin' Stiffs just looking to get some head and clear their pipes on company time! (1992-2006, 240 min)

Cast: Akos Matyas, Barry Howard, Blake Harper, Christian Owen, Cody Foster, Danny Cocker, Fernando Montana, Filippo Romano, Hawk McAllister, Jake Andrews, Jake Gianelli, Jason Tyler, Johnny Rahm, Karl Tenner, Ken Adams, Ken Houser, Kurt Young, Kyle Reardon, Marcus Iron, Max Grand, Michel Lucas, Mike Chavez, Mike Slater, Nicholas Clay, Paul Bain, Paul Johnson, Randy Mixer, Sandy Sloan, Scott Bond, Scott Randsome, Sean Davis, Seth Black, Steve O'Donnell, Tom Chase, Trevor Knight, Wolff, Zackary Pierce

Young Men Of Falcon (2 DVD set) 4 hours - 13 scenes

Young Men Of Falcon features 25 of the hottest young men from the Falcon Family, so settle back and watch these eager young studs learn all the ropes from the men dreams are made of. Full of energy, eager to learn and determined to please, these stud-pups are an inspired new generation of Falcon Men. Stock boys Brendan Falke and Jacob Hall try on Jocks t-shirts and masturbate to their own fantasies until they discover each other and rub poles and holes among the inventory. Hot Marcus Iron does a slow, sexy striptease for Billy Kincaid, getting Billy ready for the ass pounding that Marcus gives him. His tight, young ass is just waiting for Marcus to fuck him until he can't take it anymore, and Billy shoots his load. Erik Rhodes is the lucky star who gets to pop Fox Ryder's on-camera cherry. But the tables are quickly turned on the enormous muscle stud when sly Fox flips him over and fucks him good. Enjoy an updated version of "truth or dare" with smooth young Falcon Exclusive Josh Harting and Jeremy Jordan. This suit-stretching session of stroking, kissing, sucking and fucking will leave you drenched and priming for round two! Bobby Williams fucks around with buddy, Falcon Exclusive Pierre Fitch, while watching porn together. The Young Men Of Falcoln expands for another nine scenes, giving a total of four hours of intimacy and racy butt banging which weaves an irrevocable sex spell that will have you spellbound! (1985-2006, 240 min)

Cast: Fox Ryder, Brendan Falke, Bull Matthews, Christopher Robbin, Duncan Princo, Erik Rhodes, Eryk Elliott, Jacob Hall, Jeremy Jordan, Josh Harting, Marcus Iron, Mark Benson, Neil Erikson, Pierre Fitch, Ralph Woods, Rocco De Niro, Steve Gibson, Tad Brady, Tom, Tom Mitchell, Tommy Brandt, Tristan Adonis, Ty Parks, Billy Kincaid, Bobby Williams

Superstars Rising (2 DVD set)

Summary:
Superstars Rising includes fifteen scenes of erotic icons in their debut performances. See the men dreams are made of as they emerge from the mists of obscurity and thrust themselves into the spotlight. (1985-2006, 240 min)

Cast: Mark Dalton, Aaron Wells, Aiden Shaw, Al Parker, Alec Powers, Brad Patton, Brent Everett, Brent Sawyer, Bruce Matthews, Bryan Williams, Chad Douglas, Chase Hunter, Daniel Montes, David Logan, David Montana, Drew Sumrok, Eric Hanson, Eric Stone, Erik Rhodes, Hans Ebson, Hans Hintern, Jack Simmons, Jason Ridge, Jeff Hammond, Jeff Palmer, Jeff Pole, Jeremy Penn, Jordan West, Ken Ryker, Kevin Williams, Kris Lord, Lance Williams, Matthew Rush, Mike Branson, Nick Mancini, Roman Heart, Steve Gibson, Tom Chase, Tommy Brandt, Tony Cameron, Tony DiAngelo, Travis Wade, Troy Masters, Tyson Cane, Will Seagers

Also available from Falcon Studios: Wildest Orgies (3 DVD set)

Summary: Nothing beats Wildest Orgies 1 - where the hottest Falcon men do what they do best over three great dvds! No inhibitions. Just man-on-man-on-man sex and wall to wall sweat from the muscled flesh of the hottest men only Falcon Studios bring together




Esmale - UK Gay Adult Shop / Gay Fetish Shop

Esmale (UK Gay Adult Shop) sells a large range of gay adult sex toys including a range of fetish and restraint products, Cock and Ball play items, Whips, Paddles and Slappers, Blindfolds, Masks and Hood and are the UK stockist of Mr B leather and fetish products. They also sell a large range of aromas, condoms and lube, fleshjacks, jock straps and anal toys. Treat yourself!

Save an extra 10% on top of their already discounted prices with our exclusive code 'GAY10'. Click here to shop

See also: www.gayadultshops.co.uk

More Falcon Studio Compilation Gay DVDs / DVD Boxsets, Falcon Gay DVDs

Spend £100+ with SimplyAdult to qualify for a free DVD (value upto £20)
When you buy gay DVDs from SimplyAdult, from a choice of over 13,500 titles, if your order totals £100 or more, you can choose an additional dvd from anywhere on the site (upto value £20) absolutely free!
Discount prices & low cost delivery.

Buy Falcon Studio DVDs
Falcon Studios Boxsets /
Compilation DVDs