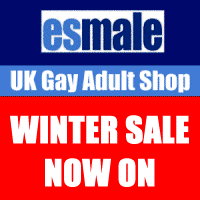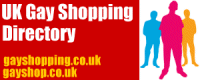 Falcon Studios: Wildest Orgies (3 DVD boxset)

NB: I think this listing is accurate. The photos and description on the Falcon site are all mixed up but hopefully I have matched up the scenes, cast etc to the correct title.

Summary:
Nothing is better than a wild fuckfest with the hot men doing what they do best. No inhibitions; just man-on-man-on-man sex. Wall to wall sweat from the muscled flesh of the hottest men that only Falcon Studios can bring together. Three discs. Fifteen scenes. More than 100 hot men getting it on!

Scene 1: From Hung Bunch (Falcon International Collection (020)
In the evening begins the bacchanal as Nikolas Kiss, Mihaly Tombor, George Vidanov, Thomas Williams, and Daniel Kriley feast on good food and wine... a prelude to the more enticing fare of fleshy delights enjoyed as the men ravenously pursue sexual satiation and quench their spirited desire.

Scene 2: The Other Side Of Aspen V (FVP139)
Jimmy McGuire encounters and intense scene of orgiastic abandon-looking in on a room filled with tight, muscled hard-bodies surrendering to the primal call of masculine desire. In varying stages of undress, fifteen studs work eagerly to satiate themselves and their fellow men. Lips merge and separate; eager hands grope, stroke, and probe; throbbing cocks strain against thermal fabric or thrust deeply into hungry, demanding throats. Jimmy can't resist the urge to join in-his own desire for the smoldering mountain of sculpted and inked male flesh is too great. Soon he's been stripped of his trappings and is greedily engaged in fervent phallic worship: sucking, stroking, probing, licking, and submitting to the fury of unleashed libido which swirls through the room like the blizzard overpowering the surrounding peaks.

Scene 3: From Deep South Part 1 (FVP144)

Jeremy Jordan is the Senator's son and a prodigal golden boy who sits at the center of a secret society dedicated to worship of the male form. Studly socialites Chad Hunt, Adam Wolfe, Jason Tyler, Derek Cameron, Clay Maverick and Sebastian Cole take turns feeding and filling Jeremy's unquenched desires.

Scene 4: The Conquest (FIC017)

Robert Balint, dressed in 18th century finery, enters a celebratory feast in Ancient Rome and quickly instigates an orgy. Romans Attila Pagonyi, Krisztian Szabo, Stefan Stano, Akos Schiff and Jason Lucian are all eager to get in on the act. Soon everyone is stripped and after stroking their cocks to fullness, they form groups of sucking rimming and fucking... indulging their desires and working every inch of cock, bulge of balls and hollow of hole until each man has delivered his load.

Scene 5: Out Of Athens part 1
Jeremy Tucker, Jeremy Jordan, Travis Wade, Emilio Santos, Tristan Paris, Billy Kincaid, Seth Adkins, Nick Young and Cameron Fox settle into a fraternal sun-soaked orgy. They suck, rim, and fuck, and one lucky blond Jeremy Jordan gets double-fucked by two cocks at the same time.

Scene 6: Bang (Mustang Studios) (MVP059)

Yuri Breshnev starts it off by sucking off Talvin DeMachio and Enrico Vega, while Gordon Gage works Marco Mancini's hot cock. The rest of the cast joins in for hot group man-sex. Talvin rims Yuri Breshnev, while Daniel rims Talvin. Luke Sabre and Gordon fight over Marco's dick, until they're all in a rimming chain. Marco finishes up by fucking Gordon, while Shane Rockford fucks Luke Sabre.

Scene 7: In Deep, Miles To Go (FVP123)

Tristan Paris pairs up with Blake Harper for an intense workout, turning their living room into a sexual playground. The pair is joined by a parade of hungry, eager, Speedo-clad men - Christopher Scott, Kyle Becker, David Bradley, Tyler Hill and Cameron Fox. It's a frenzied orgy of sucking, fucking, riming, 69ing and more. The action is fast and furious as they work each other over, generating heated energy. David rams his cock up Blake's hole, making him moan with pleasure and settle down hard on that big stiff cock... he begs for more and gets it! Cocks, fingers and tongues probe every available hole as the seven men suck and fuck. Tristan winds up on the floor, his ass up-ended and plowed by David's hard rod. After a solid fucking, David shoots his load over Tristan's face and then one by one each of these hot men unload over pig-boy Tristan.

Scene 8: Sting: A Taste For Leather (FVP124)

This scene continues from the previous one featuring Nick Riley, Chad Kennedy, Cameron Fox, Virgil Sinclair, Dylan Reece, Jason Branch, Fernando Montana, Blake Harper, Tony Lazzari, Jeff Palmer, Chip Noll, and they're all back at it, with the bottoms taking a ride on those thick cocks. One guy gets double fucked, and another tries to suck himself off. At the end, the bottoms get messy, as the tops blow their loads all over them.

Scene 9: Drenched part 1 Soaking It In (FVP149)

Jack Ryan and Chet Roberts dedicate themselves to stroking, sucking and fleshy probing. In paradise, the call of Eros is powerful and soon Falcon Exclusive Tommy Brandt steps in to lend a hand. The threesome grows as Renato Leon joins the action and the floodgates of desire open wide when Filippo Romano, Brad Patton, and Lane Fuller enter this stunning sexual encounter.

Scene 10: Quarterback Sack (Jocks Pac 117)

After he's had time to recover, our star quarterback Josh Weston gets kidnapped by a sinister group of Latino frat boys. Fernando Montana, Diego Alvarez, Jonathan Diaz, Victor Rios, Rocky Castro, Nick Thomas, Vin Nolan, Mario Ortiz, Alex Leon, and Rick Gonzales all have their way with the milky-white stud's unstoppable ass in one of the most talked about gang-bang scene ever captured on film.

Scene 11: Big Timber (FVP146)

Joe Foster, Josh Weston, and Brad Benton chain themselves to redwoods in an attempt to foil loggers Clay Maverick, Justin Dragon, and Jack Ryan. Clay calls in heavies Trey Rexx, Ross Stuart, Leo Bramm, and Paul Johnson to check on breaking the locks. The locks are tight but the confined demonstrators are at the mercy of the rugged lusty loggers who waste no time taking advantage of the situation. The encounter evolves into a sizzling scene of sucking, fucking, rimming and stroking which ends in showers of white-hot satisfaction.

Scene 12: Hazed (JVP107)

Super hunk Matthew Rush makes an appearance to ensure that these pledges know just who's ass they have to kiss and the action accelerates - as Matt Majors, Brett Clark, Blake Harper, Tony Lazzari, Andre Rivera and Ryan Zane - put pledges Jackson Price, Tristan Paris and Marc Nemeth through a rigorous series of sexual challenges for the good of the fraternity. Tristan turns out to be the star pledge with his eagerness to show his brothers what a true sex pig he is. And everyone gets a chance to pump their cocks in his hole and shoot their wads in celebration.

Scene 13: The Recruits (FVP152)

Submissive recruit Cade Devlin is back, taking on Gus Mattox again, but this time also Alex LeMonde, Jon Galt, Tyler Gunn, Chet Roberts and Bobby Williams, which quickly erupts into a sizzling orgy.

Scene 14: The Other Side Of Aspen IV: The Rescue (FVP100)
Voyeur Pete Gable exposes himself to the group and Leo Ford drops to his knees to welcome him and his fine cut of meat to the initiation ceremonies. The eager studs press their pleasure threshold as far as they can... and the scene continues like an ever-evolving chain of sexual exploration. Mark Hunter gets plowed by Ford again and Lee Ryder and Rod Phillips trade blow jobs. Ford shoots all over Hunter and then sticks back in but not before eating his own cum out of the crack of Hunter's ass. Rod and Lee find a corner of the barn and continue to feed their cock hungry need. Both men get raging hard-ons and sweat beads of lust all over each other until Dick Fisk joins them in some mutual cock worship. Both guys manage to shove both cocks in Fisk's mouth when they are joined by Ford making it a four some. Ryder, Fisk and Phillips take turns on Ford's ass.

It's off to the races as 11 studs give yet another orgy for the record books. From the huge meat of Ken Ryker to the chiseled body of Jackson Phillips to all stars like Max Grand, Carl Erik and Kevin Dean, this one has it all, including dildo play and a double penetration with the masked Bryce Colby taking both Dean and Phillips. Colby also takes a line of studs in a hot gang bang.


Shop - Buy Online / Ajouter Au Panier / Bestellen
Please click below to compare prices and availability.

Additional Information

Categories: UK R18 / XXX Gay Adult,

Running Time: 6 Hours 23 mins, Year: 1983 - 2004

Starring: Cast: Krisztian Szabo, Michel Mattel, Yuri Breshnev, Vince Ditonno, Brett Clark, Paul Johnson, Bobby Williams, Stefan Stano, Rick Gonzales, Tyler Hill, Kevin Dean, Carl Erik, Brad Patton, Billy Kincaid, Mihaly Tombor, Alex LeMonde, Rocky, Akos Schiff, Chet Roberts, Jeremy Jordan, Cameron Fox, Anthony Shaw, Jason Branch, Jon Galt, Blake Harper, Jason Lucian, Tommy Brandt, Trey Rexx, Nick Young, Sebastian Cole, Max Grand, Mario Ortiz, Daniel Kriley, Virgil Sainclair, Chad Kennedy, Josh Weston, Emilio Santos, Rod Phillips, Braden Lynx, Lindon Hawk, Christopher Scott, Diego Alvarez, Tony Lazzari, Victor Rios, Ryan Zane, Dick Fisk, Bryce Colby, Mark Hunter, Brett Wilde, Jason Tyler, Tyler Gunn, Nikolas Kiss, Matthew Rush, Andre Rivera, Derek Cameron, Leo Ford, Pete Gable, Justin Dragon, Lee Ryder, Thomas Williams, Nick Riley, George Vidanov, Filippo Romano, Nick Thomas, Kyle Becker, Leo Bramm, Travis Wade, Gus Mattox, Enrico Vega, Ross Stuart, Marco Mancini, Cade Devlin, Dylan Reece, Talvin DeMachio, David Bradley, Seth Adkins, Tristan Paris, Alec Martinez, Chad Hunt, Ken Ryker, Vin Nolan, Jeff Palmer, Fernando Montana, Clay Maverick, Jonathan Diaz, Brad Benton, Robert Balint, Renato Leon, Joe Foster, Chip Noll, Jackson Phillips, Matt Majors, Alex Leon, Jeremy Tucker, Jack Ryan, Jimmy McGuire, Adam Wolfe, Lane Fuller, Jackson Price, Aaron Osborn, Gordon Gage, Attila Pagonyi, Marc Nemeth

Price: Around £42*

Director: Chi Chi LaRue, John Rutherford, Kristofer Weston, Steve Kiraly, Bill Clayton

Studio: Falcon Studios

Buy DVDs online at: Simply-Adult.com, Homoactive and Radvideo (USA)

Gay Video On Demand: Falcon Studios, See also: www.gayvod.co.uk

Member site: Falcon Studios

Country: USA, Language: English

Additional info: No Regional Coding

Also available from Falcon Studios: Best Men 2 - The Wedding Party

Who's got the Wedding Day Blues? Tony Capucci and Andrew Blue are scheduled to walk down the aisle, but with this band of merry men, you know their journey is going to be sidetracked. From the horny wedding party to the hot and raunchy staff, everyone gets sucked into the festivities and fireworks.

Also available from Falcon Studios: After Party

The boys know how to burn up the slopes in Falcon's latest adventure set in snow country. A sexual heat wave blows across the wintry landscape, raising the temperature and melting away any and all carnal reservations.

Also available from Falcon Studios: Burning Desires

Candlelight sets the tone for the perfect romantic scene in Burning Desires. Toss in an intoxicating glass of wine, wild strawberries dipped in chocolate, two horny men and everything falls into place. The sexual tension between Luke Hass and Tory Mason is immediate - passionate kissing leads to carnal man-action.

Also available from Falcon Studios: Roman's Holiday

Exclusive Roman Heart travels down to Argentina, eager to lose himself and revel in the excitement that is Buenos Aires. He learns that it does take two to tango, but the more partners to cavort with, the better.

Esmale - UK Gay Adult Shop / Gay Fetish Shop

Esmale (UK Gay Adult Shop) sells a large range of gay adult sex toys including a range of fetish and restraint products, Cock and Ball play items, Whips, Paddles and Slappers, Blindfolds, Masks and Hood and are the UK stockist of Mr B leather and fetish products. They also sell a large range of aromas, condoms and lube, fleshjacks, jock straps and anal toys. Treat yourself!

Save an extra 10% on top of their already discounted prices with our exclusive code 'GAY10'. Click here to shop

See also: www.gayadultshops.co.uk

More Falcon Studio Compilation Gay DVDs / DVD Boxsets, Falcon Gay DVDs

Spend £100+ with SimplyAdult to qualify for a free DVD (value upto £20)
When you buy gay DVDs from SimplyAdult, from a choice of over 13,500 titles, if your order totals £100 or more, you can choose an additional dvd from anywhere on the site (upto value £20) absolutely free!
Discount prices & low cost delivery.

Buy Falcon Studio DVDs
Falcon Studios Boxsets /
Compilation DVDs